Basic Info
Model NO.: FF-5KW/220rpm/DC240V
Trademark: Tianlong Generator
Origin: Baotou, Inner Mongolia, China
HS Code: 8501610000
Technical Details
Rated Power(KW):
5
Rated Speed(RPM):
220
Rated Torque(N*M):
255
Rated Voltage(V):
DC230
Rated Current(A):
21.74
Insulation Class:
F
Efficiency(>%)
85
PMG Collocation:
Y Connection,Three Phase Three Wires, Alternator
Service Life:
More Than 20 yearsMore Than 20 years
Working Environment
-25ºC --40 ºC
Speed Range
0-264rpm
Mechanical Details
Mounting Means:
Horizontal
Weight(Kg):
155
Start Torque(<N*M):
3.3
Material Details
Shaft Material
45#
Bearing
C&U or for your order
Shell Material
Steel
Winding Temperature Class
150ºC
Permanent Magnet Material
Rare Earth NdFeB
Permanent Magnet Material Temperature Class
150ºC
Core
High Grade Cold Rolling Silicon Sheet 50WW470
Protection Grade
IP54
Tianlong --- Professional Permanent Magnet Generator Manufacturer

Tianlong Generator offers different kinds of PMGs ranging from 50W to 1MW, with speed range from 50rpm to 3000rpm. The Tianlong PMGs can be designed with an inner or outer rotor construction. Each PMG topology is designed to best match specific usage, such as wind, hydro or any power that can drive PMGs, and meet any customized requirements. By eliminating cogging, we reduce mechanical stress, improve reliability and extend the PMGs overall lifetime. Thanks to the improved density, a PMG is compact and lightweight, leading to greater flexibility with limited space restrictions.
Quality Control:
• High grade cold rolling silicon sheet .
• H class insulation, vacuum pressure impregnation.
• High quality 40SH,42SH,40UH rare-earth NdFeB
• Shaft & case with anti-corrosion treatment
• Production process management
• National certificated direct-drive test station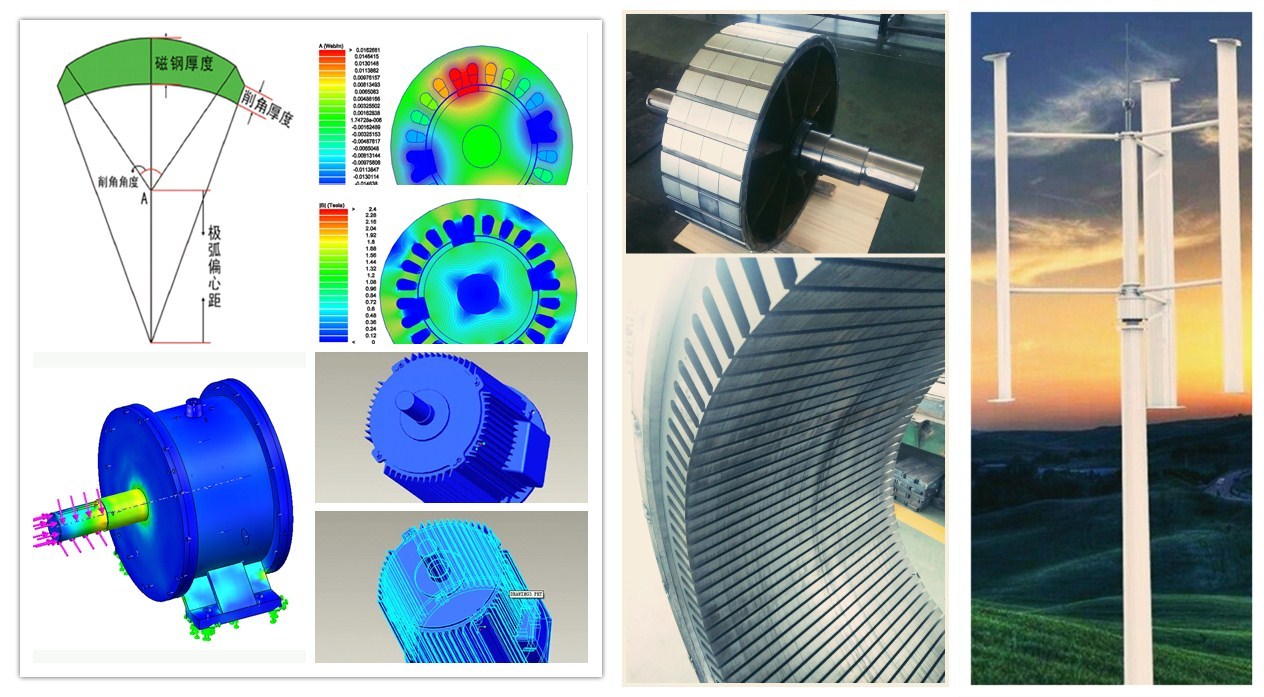 Advantages of Tianlong PMG:
• Very low start-up torque
• Gearless, direct drive, low RPM Generator
• High efficiency - more than 95%
• Excellent Heat prevention
• High overload capability
• From 50W to 1000 KW Customized PMG
• Software simulation design
• High quality material
• Long service life for more than 20years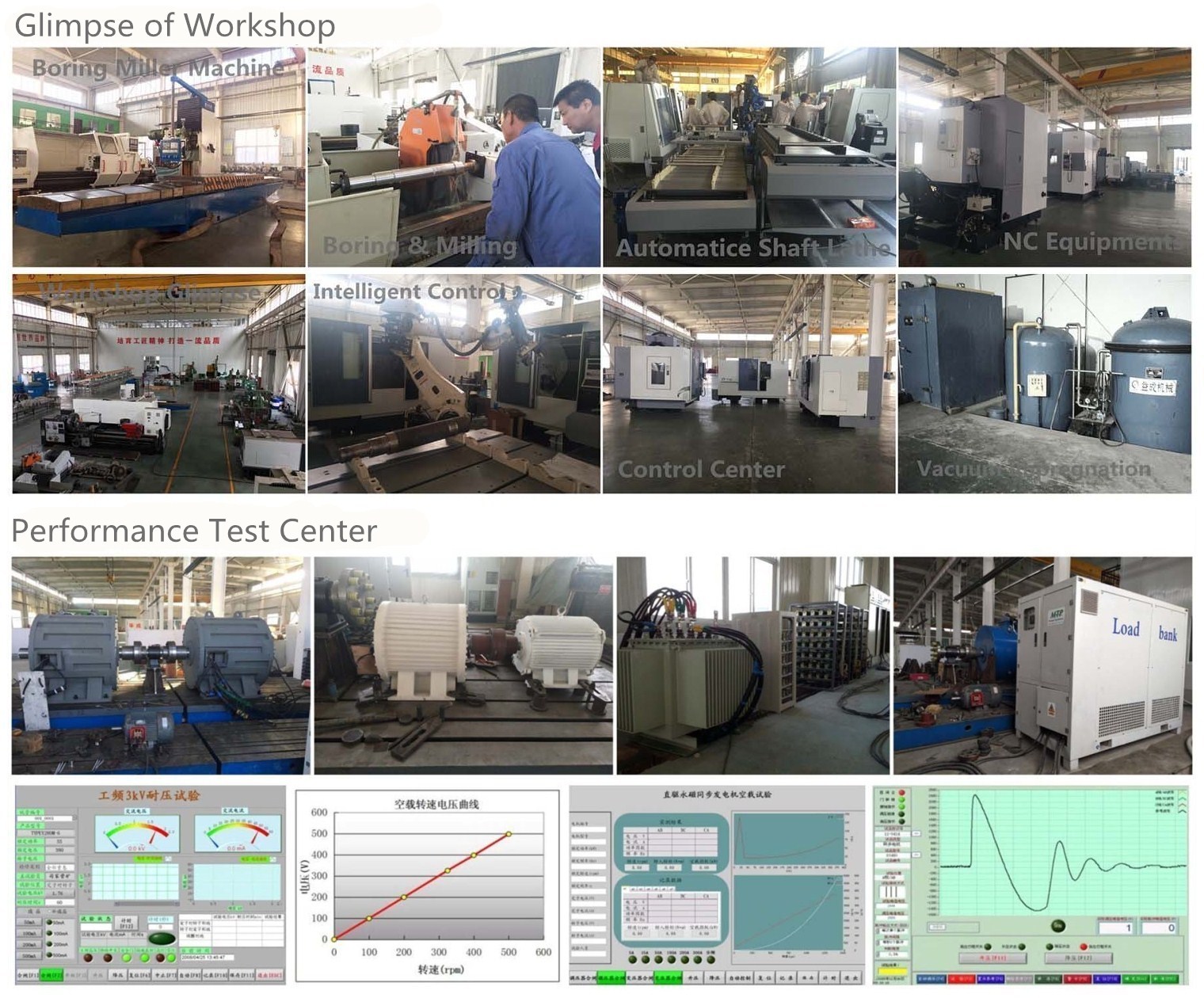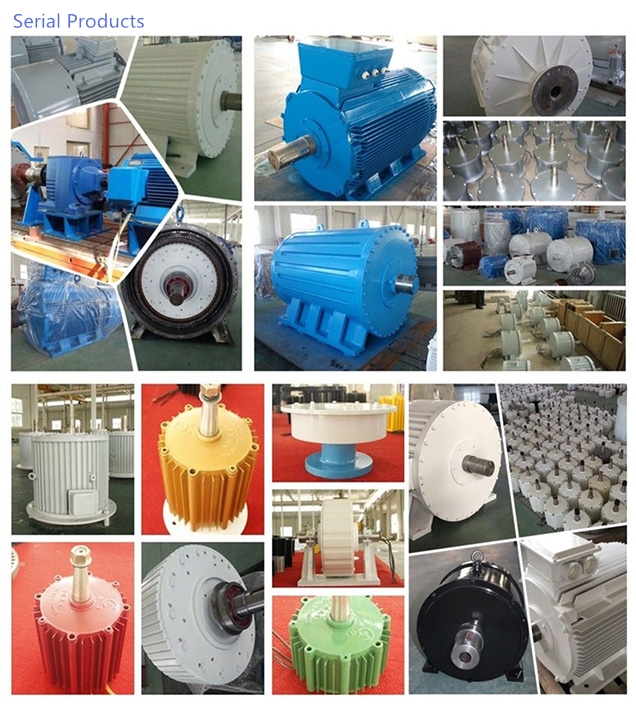 Production Range Manufactured by Tianlong:
| | | |
| --- | --- | --- |
| Rated Power | Rated Speed Range | Rated voltage |
| 0.1kW | 100rpm-600rpm | 14V/28V |
| 0.2kW | 100rpm-600rpm | 14V/28V |
| 0.3kW | 100rpm-600rpm | 14V/28V |
| 0.5kW | 100rpm-600rpm | 28V/56V |
| 0.8kW | 100rpm-600rpm | 28V/56V |
| 1kW | 50rpm-750rpm | 28V/56V |
| 2kW | 50rpm-750rpm | 56V/115V |
| 3kW | 50rpm-750rpm | 115V/230V |
| 5kW | 50rpm-750rpm | 230V-400V |
| 10kW | 50rpm-750rpm | 230V-400V |
| 15kW | 50rpm-750rpm | 400V |
| 20kW | 50rpm-750rpm | 400V |
| 30kW | 50rpm-750rpm | 400V |
| 50kW | 50rpm-750rpm | 400V |
| 75kW | 50rpm-750rpm | 400V |
| 100kW | 50rpm-750rpm | 400V/690V |
| 200kW | 50rpm-750rpm | 400V/690V |
| 300kW | 50rpm-750rpm | 400V/690V |
| 500kW | 50rpm-750rpm | 400V/690V |
| 1MW | 100rpm-200rpm | 690V |